We are only one week away from the big event. Our team has worked very hard to bring you a wonderful and interesting day! Are you ready?
This year's in-person event will bring together a group of 18 expert thinkers and doers across a wide range of fields to share UNTOLD ideas. From global academics to scientists, artists, and activists, get ready for a full day of immersive discussions and ideas that will leave you speechless.
This is the final of three articles we have been publishing weekly to introduce you to the speaker lineup, so you can already get an idea of how interesting this year's event will be. It is important to mention that the order in which the speakers have been announced is random and the exact schedule will remain untold until the day of the event. This preview of the speakers aims to give you an idea of the topics and to spark your imagination.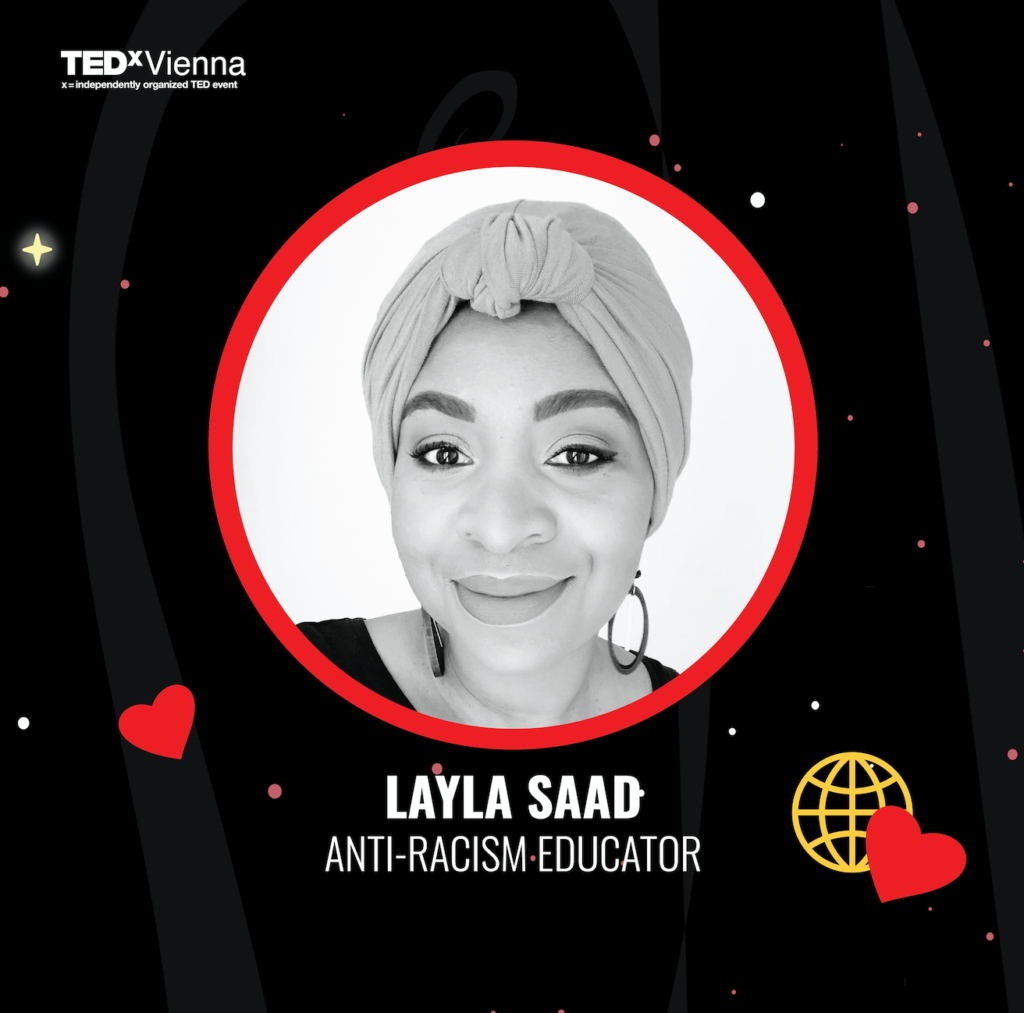 Layla F. Saad
When we ask ourselves how we can improve this world; issues such as climate change, corruption, or violence come to mind, but have we ever thought that being a good ancestor might be an option? Laya F. Saad will tell us how to become better ancestors who can powerfully heal the pains of the past, reckon with the realities of the present, and forge the possibilities of the future.
About Layla f. Saad
Layla is an East African, Arab, and British woman, writer, anti-racist educator, international speaker, and podcast director. She works towards becoming a good ancestor by leaving a legacy of healing and liberation. Layla is also the author of the New York Times bestseller 'Me and White Supremacy: Combat Racism, Change the World', an anti-racist workbook written in 2020.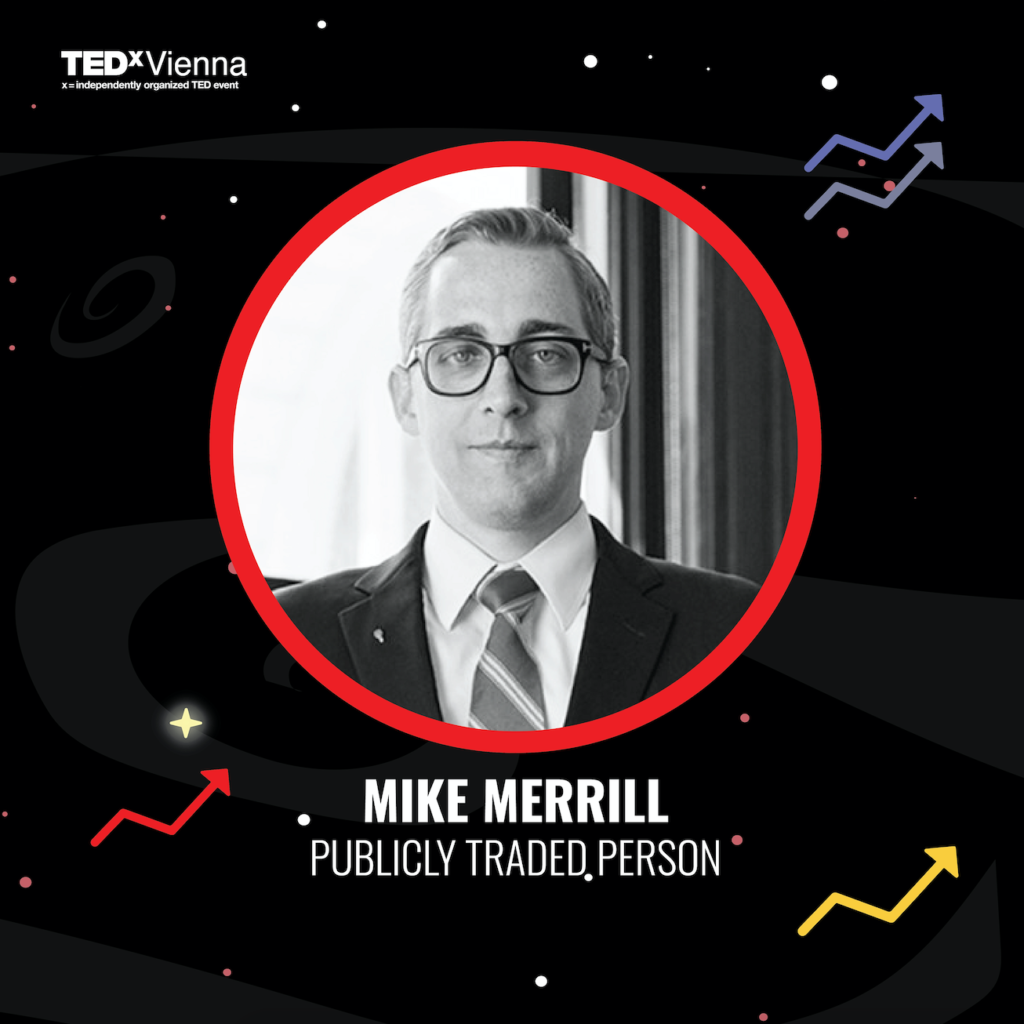 Mike Merril
Would you let a complete stranger make an important decision for you? Well, that's what Mike does. He became a public trading human, who trusts shareholders around the world to vote to choose the outcome in a higher stock price. If the outcome is good, then he and his shareholders win. That's what he calls "Community through capitalism, together there's nothing we can't do." Find out more about his curious lifestyle at our TedxVienna 2021 event.
About Mike Merril
Mike was born and raised in cold Alaska. He joined the military, but after losing the meaning of life, he worked his way into a global conglomerate. Now Mike has become a public trading human, selling shares of himself and letting people decide for him. In his votes, important decisions are made that could come to change his life radically, such as; whether he should become a vegetarian, get a vasectomy, or even alter his sleep schedule.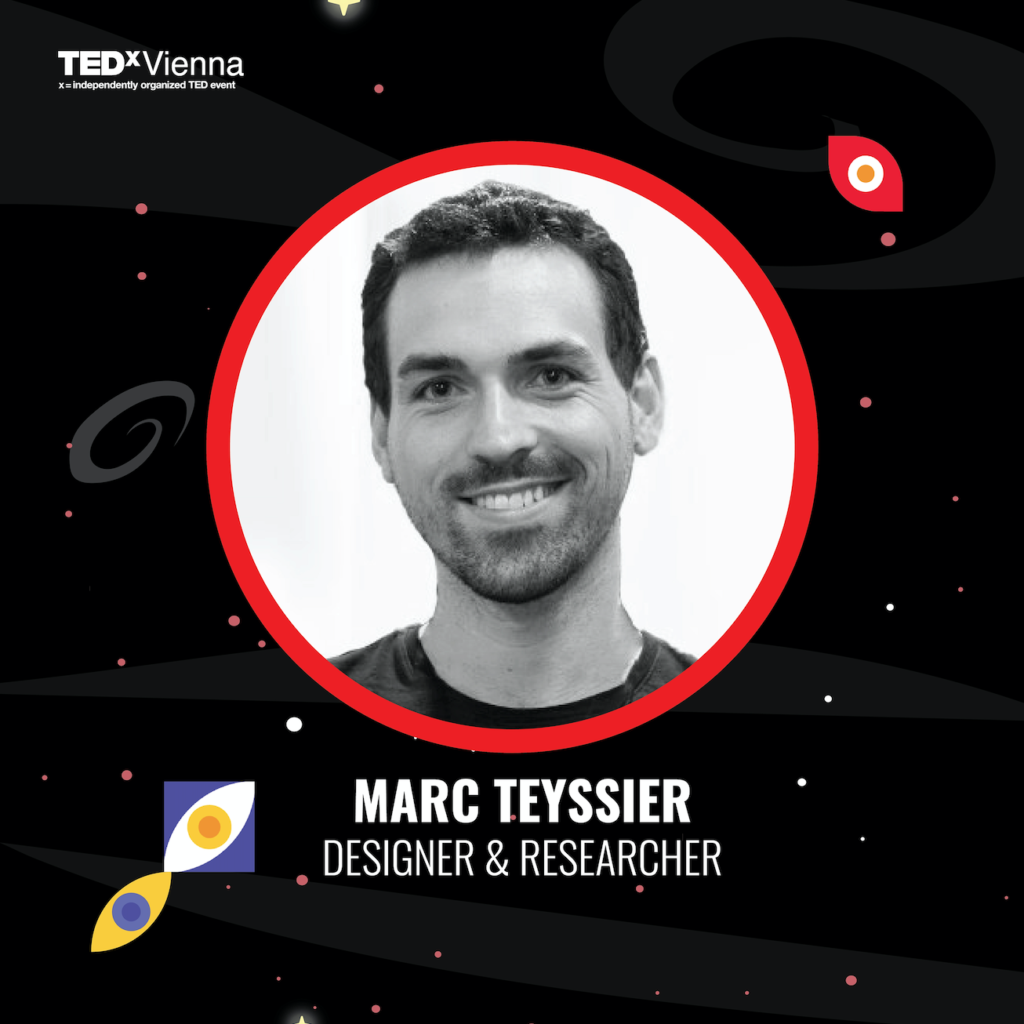 3. Marc Teysser
What will the technology of tomorrow look like? Is it possible that it will resemble us in the future? Marc gives us an idea of developing creative software and hardware experiences that bring technology closer to human nature. His latest project, "eye cam", is a prototype that explores the possible future design of sensing devices.
About Marc Teysser
Marc Teysser is an interaction designer and researcher in human-computer interaction and leader of the resilient future group at Da Vinci Innovation Center. Marc is dedicated to making our technology more sustainable. He is currently doing postdoctoral research at Saarland University working on Anthropomorphic interfaces, On- Skin interfaces, and interactions.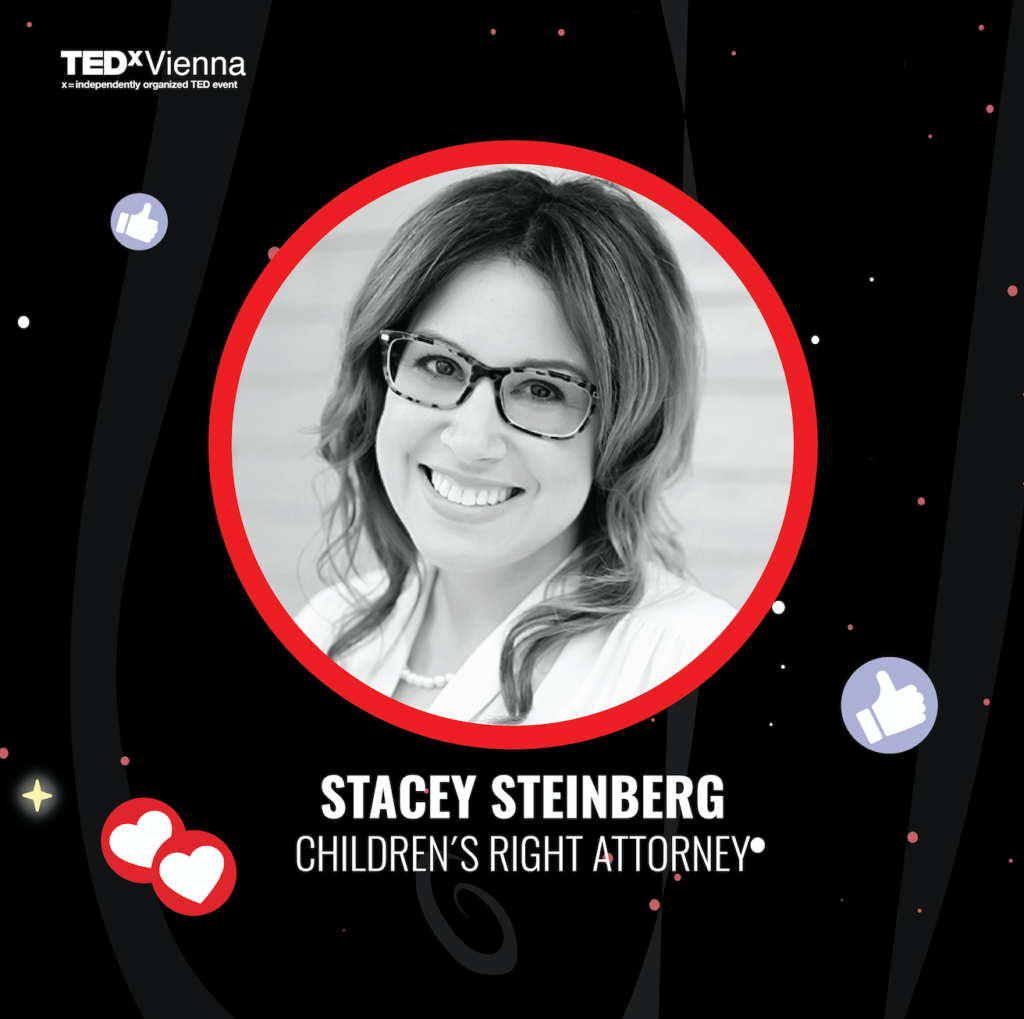 4. Stacey Steinberg
We live in a digital era where everything we do goes directly to our social media. We just have a friend's profile online to check what they do in their daily lives. How aware are we of our digital footprint and privacy? Should parents or nannies have the right to post their kids on social media without their consent? Children's rights and photographer Stacey Steinberg explores the intersection between a parent's right to share online and a child's interest in privacy.
About Stacey Steinberg
Stacey is an attorney, author, photographer, and mother. In addition to being a law professor at the University of Florida Levin College of Law, she oversees the Gator Teamchild Juvenile Law Clinic, where she and her students represent abused and neglected children in court.
As a photographer, her work found a genesis in self-reflection; she loves taking pictures of her children but at the same time is concerned about their digital footprint. Stacey is the author of the new book, Growing Up Shared: How Parents Can Share Smarter on Social Media and What You Can Do to Keep Your Family Safe in a No-Privacy World.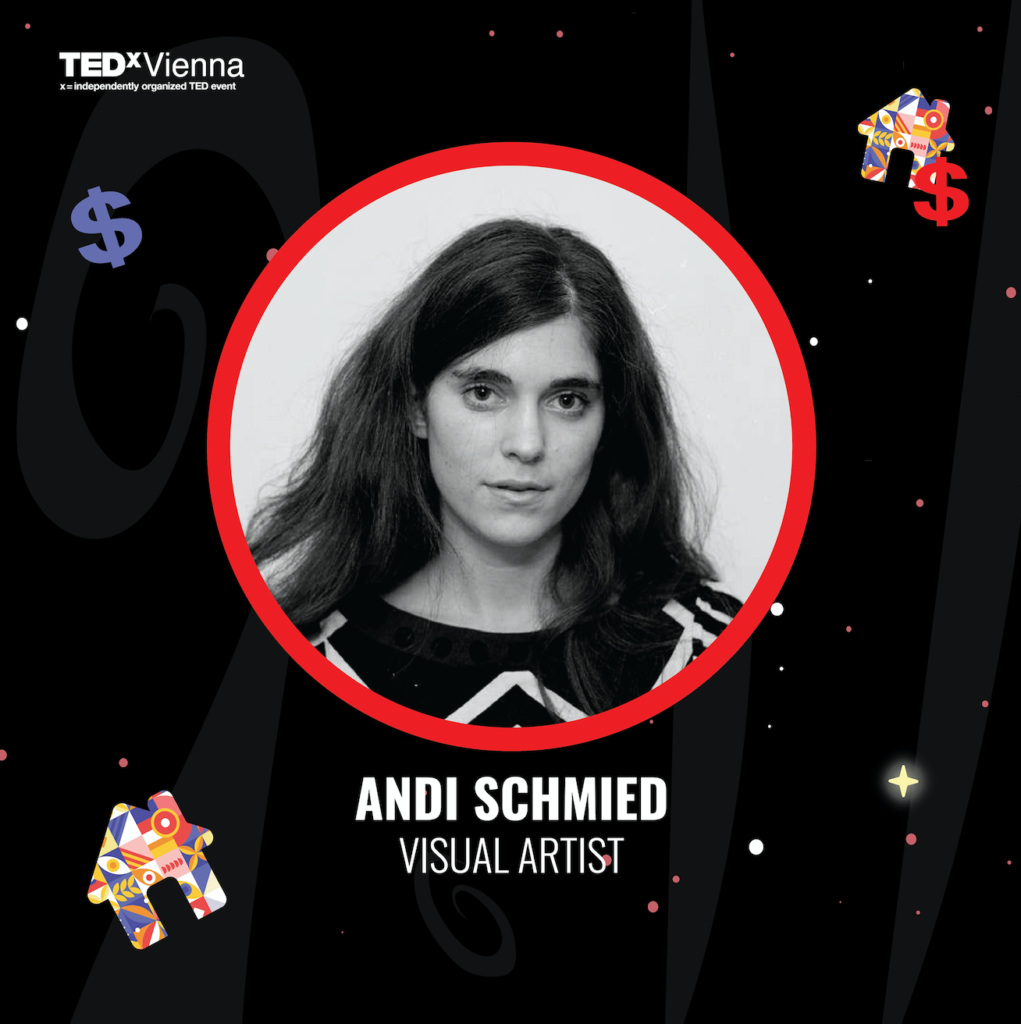 5. Andi Schmied
There are hundreds of reality shows that broadcast how rich people live. Andi was notfar behind. Undercover as the alias of "Gabriella", a mother whose husband is an antique dealer, Andi searched the listings of premium real estate agencies and documented her experience in her book 'Private Views'. This book certainly satisfies our incessant curiosity about a hidden elite that we can only observe from the outside.
About Andi Schmied
Andi is a Hungarian artist based in Budapest who explores the psychological patterns underlying urban landscapes. These range from cities that have completely transformed, to sparsely inhabited areas, to utopian architectures. Andi visits these places and documents aspects of their everyday life that affect them in subtle ways, then creates physical interventions in these landscapes. These combine photography, video, and text, often along with altered reconstructions of the original urban landscapes.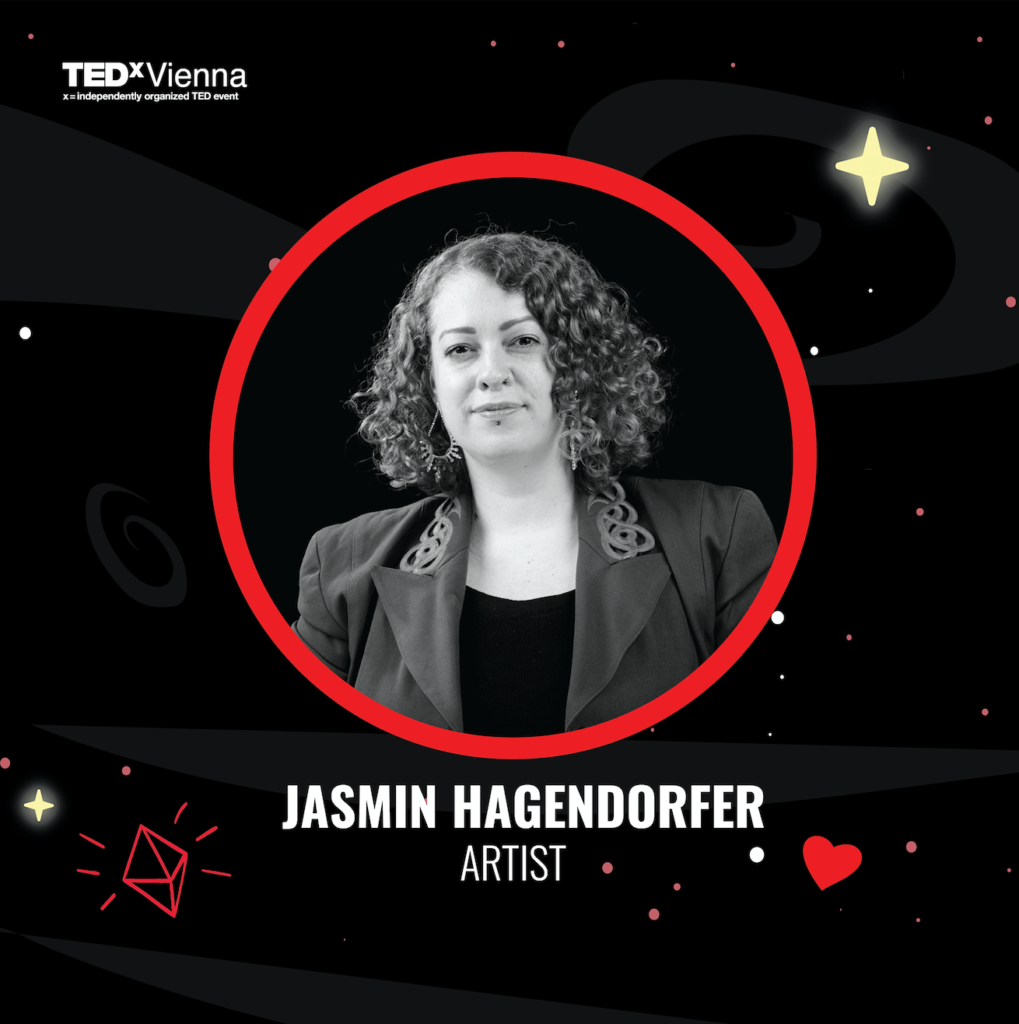 6. Jasmin Hagendorfer
Jasmin, a local Austrian artist and founder of the Vienna Porn Film Festival, focuses on trying to bridge the gap between feminist and queer theory, art, and pornography. Hagendorfer will tell us more about those topics and gender identity at the event.
About Jasmin Hagendorfer
Jasmin is a Vienna-based artist, writer, curator, producer, and festival organizer. She is the co-founder and creative lead of the Vienna Porn Film Festival and since 2019 the creative director of Transition International Queer & Minorities Film Festival. Her main artistic interest is installation, sculpture, and performance. As an artist, Jasmin is concerned with sociopolitical discourses and questions about gender identity.
This was the last of the three promised articles on speaker lineup, we hope you got a preview of what is to come and have unleashed your imagination with the incredible topics that will be showcased at the event. We are only one week away from TEDxVienna 2021 – Untold. If you have not yet purchased tickets for the event, you can do so here.
Please keep in mind that to attend the event, you will need to be vaccinated or recovered and provide a negative PCR test no older than 48 hours to enter the venue. More info on Covid-19 safety terms can be found here.