More than what some consider to be a trivial activity, reading – specifically who and what we read – tells the story of how we create and consume culture. Of how we, as individuals, relate to the ever-changing world around us. It comes as no surprise then, that as a tumultuous 2021 came to an end, reading became part of many New Year's Resolutions lists. And, as January at last began, people around the world took to the internet to share about their new reading goals. Unsurprisingly, one stood out:
"In 2022, I plan to not read books written by cis-gender, heterosexual, white men."
A bold claim, and one that is sure to stir up controversy, as its various iterations continue to float online, usually citing reasons that have to do with centering more marginalized voices. Popularized about ten years ago, many disregard it as one of those things that used to matter a while back and have since lost all sensational appeal. Others see it as an annoying fad that can't possibly matter enough to garner any attention or generate any impact.
Yet, for all the opposing opinions, the idea to deprioritize the works of cishet white male (CHWM) authors in favor of books written by women, Black, Indigenous, and people of color (BIPOC), and other minorities lives on and amasses more followers with every year that passes. Far from being a simple attempt at subversion, the commitment seems to form a silent promise: to try to look past one's own convictions, to try to see the status quo through a different lens, to learn from those that are often sidelined.
For many, choosing better reads in 2022 is all about using, well, the act of reading to become more socially engaged, to become better allies, and why not, to familiarize themselves with types of works they might otherwise not encounter, and which could just as easily become new favorites.
Back to the beginning
The effort to diversify one's reading list and focus more on marginalized voices is anything but new. Accelerated by bleak insights into the literary world, discussions all around the politics of reading seemed to become more and more prevalent in the early 2010s. In 2011, awarded writer Roxanne Gay shed light on the fact that almost 90% of the books reviewed by The New York Times were written by white authors. Years later, The Times continued to publish reading lists that were completely white.
After a few years that continued to render alarming results, with white, predominantly male authors dominating most charts and award lists, The Guardian declared 2014 the 'year of reading women'.
Meant to address (white) men's dominance in the literary universe, the initiative encompassed projects led by readers and publishers around the world, which aimed to make a change by shining a light on women, specifically women of color. As the hashtag #readwomen2014 began to spread, so did the private efforts of individuals everywhere, who begged the question – really, what can one discover when making different reading choices?
As always, the internet worked its magic. Not only did institutions and organizations of all kinds begin to examine their practices – people did too, in their very own homes.
A time of discovery
More and more individuals started seeing the act of reading in a new light: one that comes with the power of choice – about whose pockets one would line, about whose ideas one would make space for, whose worldview one could end up adopting. So, they began to create room for new, diverse voices and ideas, in lieu of continuing to consume content produced by white men.
"You cannot read all the books, not even all the books you are slightly interested in. You will always have to make a selection and you will always miss something, or actually a lot. My decision to not read white men is also a decision to focus on the wonderful books by all different kinds of women, by LGBTQ writers of all genders, by BIPOC writers. It is not so much about who I do not read, but who I do read. To just generically cut out white (straight cis) men opens up space and time to look into books by all these other groups," wrote Charlotte Schönwetter on her own blog a mere two years ago.
It is not so much about who I do not read, but who I do read.
Responses and reactions of different kinds poured in, and have been ever since. Opposers are convinced that the quality of a written work should be the only determinant of whether it is actually worth reading. Debates on the topic tend to be long and agreements are rarely reached. What remains, however, are the many testimonials of individuals that hopped on the bandwagon, and deem themselves forever changed by what started as a mere New Year's resolution.
Why change your reading habits at all?
Teka Viteri took the decision to widen her horizons when it comes to reading in 2016. What started as a commitment to empowering marginalized voices by not buying or reading anything written by cishet white men authors ended up opening a whole new world for her to enjoy. Three years and a plethora of new authors, genres, and stories later, she doesn't plan on going back to reading books written by CHWM any time soon.
Jerome Blanco, a writer of Phillipinian origin talks of the freedom he gained while shifting his focus from mostly reading works belonging to white authors, as well as the changes he experienced in the way he viewed himself and his craft: "My own writing changed too. I learned that I could write what I wanted, and knew, and cared about. Even the friend to whom I'd admitted the whiteness of my writing noticed the sharp difference in my new fiction. Apparently, I wrote better when I wrote about the stories, lives, and experiences close to my heart. Who would've thought?"
Viteri and Blanco are but two among the countless people who can testify that, while it may seem like a small change, adapting your reading habits can lead to extraordinary results.
Stepping out of the familiar
Most individuals live out their lives surrounded by the familiar. The ways we are raised, the perspectives we get to learn about – too often, they're anything but diverse. It's the same when it comes to reading. All across Europe and North America, one only needs to have a look at a school reading list to realize that the way we prioritize and reinforce a culture of patriarchal whiteness starts from childhood, and continues well into our adult lives, as what we see and what we are told conforms to the same patterns.
Part of the Harvard EdCast podcast, Jill Anderson highlights that, while educators have been stressing the need for more diverse books in classrooms for decades, the curriculums have undergone little change in the last 50 years.
The way in which we refer to what are considered to be the classics, although subject to criticism, has been constant for the last years too – the likes of Herman Melville, Charles Dickens, and William Faulkner come to mind, much more often than any female counterpart, let alone any BIPOC authors.
This serves to give us an idea of the effects that reading the same things can have on the way we perceive the world around us. In the words of awarded author Chimamanda Ngozi Adichie:
"The single story creates stereotypes, and the problem with stereotypes is not that they are untrue, but that they are incomplete. They make one story become the only story."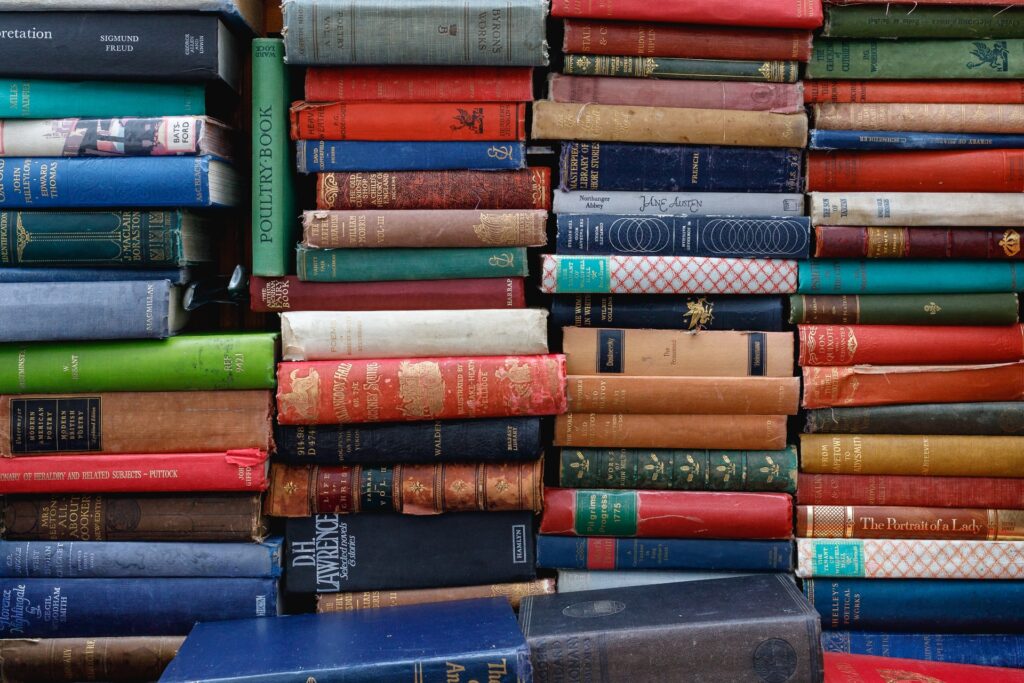 Embracing different ways of thinking
While it may not be a single story, we are too often exposed to a singular way of thinking. In the US, the big four publishing houses are not only led by white individuals – 85% of the people who acquire and edit books are too. Wherever one finds themselves in the world, their decisions trickle down. They dictate what publishers translate across the ocean. What gets purchased, what gets awarded. What shapes the way we think on a daily basis. Sounds pretty limiting, doesn't it?
Campaigns like We Need Diverse Books and organizations such as VIDA: Women in Literary Arts are striving to create lasting impact in an industry that moves slowly, but what can ultimately become the engine behind the change is, well, us.
In 2022, more than two years into a pandemic that turned most of the world upside down, and following a series of events that could only be described as history-altering, there is no question left about one's responsibility to ensure they are not exposed to a single story.
This is, in the end, the core principle behind people's efforts to diversify their reading list, and why you might want to do the same: because, while seeking out different stories, told by different people, one will be forced out of the comfortable familiar, and thus begin to truly grasp and respect the wealth of perspectives that exist out there.
Cultivating empathy
I have not read a book written by a CHWM author since the beginning of 2020. Like many of the people who have done this before me, I didn't predict the impact it would have on my life, nor did I really plan to turn it into a long-term commitment. As the first few months went by, however, I started noticing shifts in my thinking pattern. What's more, I was thoroughly enjoying the process. Not only had I finally rediscovered a type of literature that spoke to me, about me, and about the way I was experiencing the world – I was also learning to see life through brand new eyes.
Since then, I've read about and from the perspectives of people all around the globe. I've felt the limits of my understanding stretch to encompass things I had once not even been aware of. The way my imagination works changed. The way I use my creativity changed. But most importantly, the way I think about the people around me changed too. I became more open. I realized I know less than I thought, and I grew hungrier to understand. More than anything, I've reconnected to my own empathy. And, for the first time in a while, I did so in a way that doesn't make me feel weak, but like I want to stand up, and be loud about the things that matter.
Now what?
There is something pretty great about choosing to change what you read. Apart from contributing to a systemic shift and taking a stand through your very own habits, there's nothing stopping you from starting, well, right now. As supposed to what many would have you believe, small steps do matter, even more so when it comes to personal practices. And as Schönwetter mentions on her blog, it's often all about the things you choose to do and add to your life, the ones you make space for, rather than exclusion.
If you're up for taking on one extra resolution and are willing to dedicate more space on your booklist to non-CHWM authors, you're in luck. There really is a whole new world out there for you to discover. As Teka Viteri mentions, ​​"getting to books by marginalized voices is not difficult once [one] shifts the bleached sand on top of the pile of books published every year".
Start by finding some examples below, but don't limit yourself. As with most great things, the more you explore – the more surprised you'll be.
Recommendations for your year of better reads
On Earth We're Briefly Gorgeous – Ocean Vuong
Americanah – Chimamanda Ngozi Adichie
Under de Udala Trees – Chinelo Okparanta
How High We Go In The Dark – Sequoia Nagamatsu
The Dark Star Trilogy – Marlon James
The Broken Earth Series – N.K. Jemisin
Helium – Rudy Francisco
Homegoing – Yaa Gyasi
Iron Widow – Xiran Jay Zhao
The Vanishing Half – Brit Bennet
The Color Purple – Alice Walker
I Am Not Your Perfect Mexican Daughter – Erika L. Sánchez
Wide Sargasso Sea – Jean Rhys
No Gods, No Monsters – Cadwell Turnbull
Beasts of Prey – Ayana Grey
---
Looking for more insights into the topic? Layla Saad spoke about how we can reclaim our humanity by reading books by authors of color at our last TEDxVienna event, UNTOLD. Watch her talk below.
Header photo by Matias North / Unsplash.