TEDxVienna 2021 is just around the corner, and we couldn't be more excited to tell you more about our Speaker Line up.
This year's in-person event full of UNTOLD ideas will bring together a group of 18 expert thinkers and doers across a wide range of fields to share UNTOLD ideas. From global academics to technologists, artists, and activists, get ready for a full day of immersive discussions and ideas that will leave you speechless.
‍Curious to know more about the speakers? We will publish a total of three articles, introducing six speakers every week, in no particular order. In line with this year's theme, the exact schedule of speakers will remain UNTOLD and will be revealed at the event.
1. Mathieu Morlighem
Do you ever wonder how much Greenland and Antarctica will contribute to increasing sea levels over the next centuries? Our speaker Mathieu Morlighem, Professor of Earth System Science at the University of California Irvine, will enlighten us on this.
About Mathieu Morlighem
Dr. Morlighem received his Ph.D. from Ecole Centrale Paris in 2011 in partnership with the NASA Jet Propulsion Laboratory. He's now a Professor of Earth System Science at the University of California Irvine.
His research is focused on predicting how much Greenland and Antarctica will contribute to sea level over the following centuries. Dr. Morlighem has received several awards, including the 2014 NASA Cryospheric Sciences Most Valuable Player award.
2. Adrian Raine
Did you know that traits of criminal and violent behavior can be traced in the brain? What if we could also trace biological predisposition to such behavior? Our next speaker Adrian Raine will shed light on this topic and other untold stories on criminal behavior.
About Adrian Raine
Adrian Raine is a British psychologist. He currently holds the chair of Richard Perry University Professor of Criminology & Psychiatry in the Department of Criminology of the School of Arts and Sciences and the Department of Psychiatry of the School of Medicine at the University of Pennsylvania.
His research provides evidence that predisposition to criminal and violent behavior can be traced in the brain. Raine's predictions have been so accurate that his research team has been able to predict criminal activity 3-4 years after the subject's brain scan.
3. Nora Punzel
Poet Nora Punzel will be our youngest speaker this year. Have you ever heard about Eagle-Syndrome? Nora Punzel is afflicted by this disease which only 0,16% of the entire global population suffers from.
She will tell us more about what it means to live with "Eagle-Syndrome" at this year's conference.
About Nora Punzel
Nora Punzel (Nora Aigner) is a young Austrian poet who was diagnosed with Eagle-Syndrome and wants to raise awareness for her rare disease. She used to be a singer. However, due to her condition, permanent inflammation of her vocal cords has hindered her ability to speak.
4. Basse Stittgen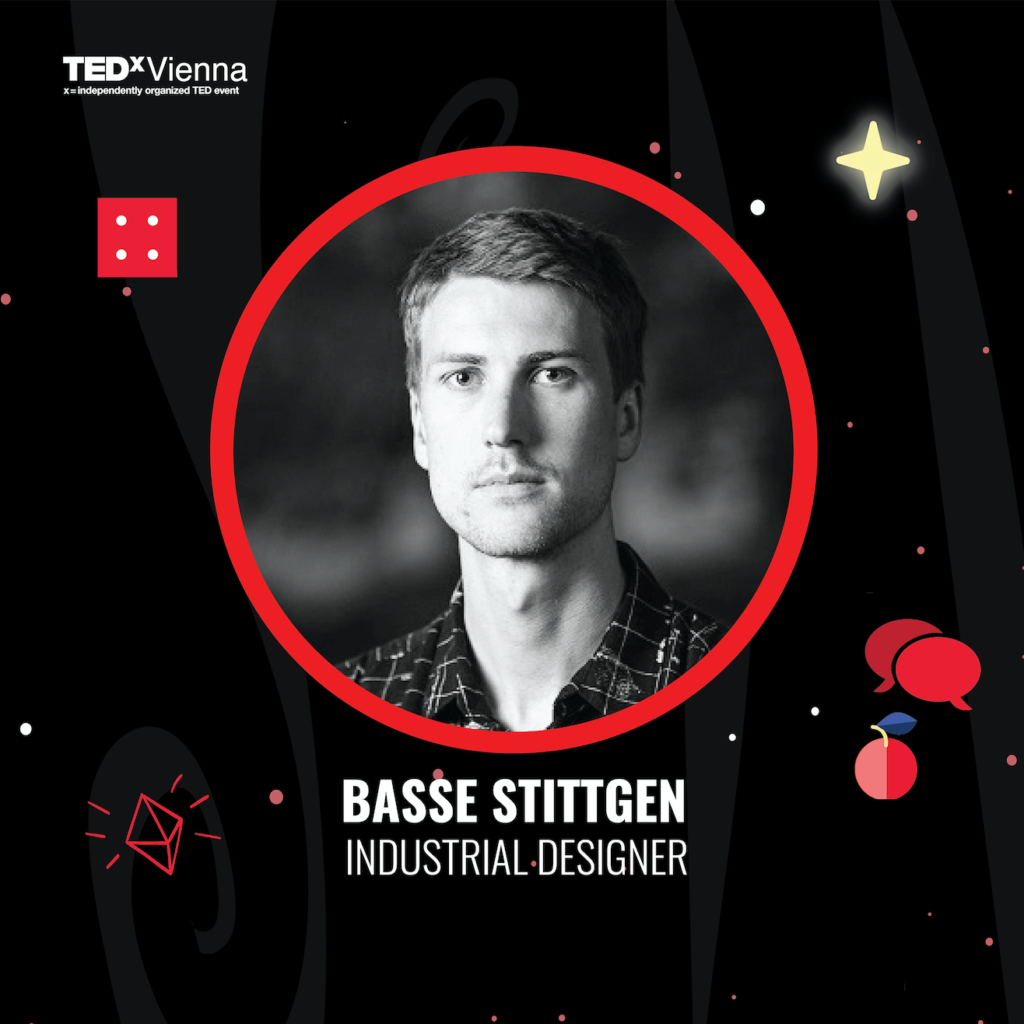 Blood is essential for life, both medically and metaphorically, and still, we are repulsed by it. Blood tells many stories about life and death and a world in between, yet some stories remain untold: what happens with the blood of animals in the age of industrialized slaughter?
And what kind of stigma has to be faced when carrying infectious diseases in your blood? Basse Stittgen's talk will ask those questions and explore the narratives that unfold once invisible blood becomes physical.
Stittgen has found other uses for blood and will share his insights with us at our UNTOLD conference. And who knows, you may even be able to check out some of his work during our interactives.
About Basse Stittgen
Basse Stittgen is the founder of Studio Basse Stittgen. Since 2017, he has hosted workshops about materials at universities and art spaces such as the RISD, MU-artspace, the VCA Melbourne, and the DAE. Some of his exhibitions include Blood – Science Gallery Melbourne in Australia, Activating the City at the MMCA in Seoul, Korea, and ReShape at MU Artspace, Eindhoven.
5. Ron Haviv
We all know a picture is worth a thousand words. For the ones documenting conflicts, this phrase is even more meaningful.
Our next speaker, Ron Haviv, has managed to bring some light to the injustices in the world by taking photos of the Yugoslav Wars:
the battle of Vukovar in Croatia
the Siege of Sarajevo
the atrocities committed at Serb concentration camps in Bosnia and Herzegovina
the practice of ethnic cleansing as exhibited by Arkan's Tigers
About Ron Haviv
Ron Haviv is an American photojournalist who covers conflicts. He is a co-founder of VII, a photo agency dedicated to documenting violent and non-violent conflict to produce an unflinching record of the injustices created and experienced by people caught up in the events they describe.
Since the end of the Cold War, he has covered conflict and other humanitarian crises worldwide.
6. David Howard
What if we told you that there is a way to hear the voice of someone who passed away? Audio Scientist David M. Howard has made this possible and will tell us more at the event.
About David Howard
David Howard is a speech scientist and electronic engineer working on human voice production and perception, focusing on the human singing voice. Voice pitch is a fascination, whether as intonation in speech or tuning in choral singing.
David was a member of the team that created a vocal sound from the 3,000-year-old Egyptian mummy Nesyamun in early 2020 using his Vocal Tract Organ. David directs choirs and is a church organist.
Curious to know more about the rest of the speakers? Stay tuned for the next speakers, which we will reveal next week. If you haven't purchased your ticket for TEDxVienna 2021, you can do so here.
Please keep in mind that in order to attend the event, you will need to be vaccinated or recovered and provide a negative PCR test no older than 48 hours to enter the venue. More info on Covid-19 safety terms can be found here.