The COVID-19 pandemic has been hard on all of us, and the measures that governments have taken to prevent the spread of the coronavirus are a worldwide concern. However, the pandemic and its implications have revealed several gender discrepancies and injustices, which are still unresolved. Many women have had to shoulder heavier tasks than usual and don't often receive the deserved recognition. Despite the difficult circumstances, women have played a crucial part in all aspects of fighting the pandemic, whether it's on the home front or the front lines of research and healthcare.
As yesterday was UN International Women's Day, it is crucial to highlight the achievements and obstacles that many women face nowadays as we celebrate this day in the name of leadership. Looking back at the last year, women worldwide have contributed to stabilizing the care systems and governmental structures. Still, within the crisis, persistent gender injustices have surfaced, pushed back progress, and revealed a myriad of challenges that women still struggle with today. However, it also shows the successes of women's leadership and women's vital impact in all areas of modern life.
Domestic Violence
One of the biggest challenges many women face these days is the so-called shadow pandemic. The shadow pandemic is considered a second pandemic that has been spreading as fast as COVID-19. That is the worldwide rise of domestic abuse cases. Due to governments' orders to stay at home, many people, especially women and children, are trapped in secluded spaces with their abusers. The increased stress due to unemployment, isolation, and often financial problems can impair mental health and, in many cases, leads to aggressive confrontation. In the United Kingdom, calls to domestic abuse helplines went up 65% since the first lockdown. Additionally, many women's shelters have temporarily closed down or have continued functioning on limited capacity due to the health situation. Moreover, victims have had fewer possibilities to seek refuge or leave the shared space for a short period of time in order to de-escalate the situation.
In many countries, people criticize governments for prioritizing economic needs over women's safety. The UN demands that domestic violence must be actively addressed in the response plans for COVID-19. However, all over the world, independent organizations try to counteract the rise of domestic violence, spread awareness, and continuously offer assistance to those who desperately need help when there is little support available. Emergency lines are active. Neighbors and friends everywhere are asked to pay close attention to these issues. In some countries, such as Nigeria, people are being trained to give medical attention to those who suffer from domestic abuse. 
Financial Inequality in Times of Crisis
Austria has one of the highest gender pay gaps of the entire European Union, with women still receiving over 20% less gross income per hour than their male counterparts with the same qualifications and the same position in 2018. The EU average is roughly 15%. However, the gender pay gap is a problem all over the world. In South Korea, for example, it is at an overwhelming 32.5%. Even before the pandemic, the wage discrepancy was a problem. But in times of crisis, the severity of this issue becomes more evident as the uncertain circumstances and preexistent financial inequalities due to the gender pay gap make women more vulnerable to fall below the poverty line. Since women generally earn less than men, saving can be more difficult, especially for single mothers. This, in turn, leaves many women in financial distress. Additionally, in a lot of countries, a large percentage of women are undereducated in matters concerning investing and saving.
Unemployment and pay cuts due to reduced working hours affect women and men similarly in Austria. However, in various sectors, such as personal services, a generally female-dominated industry, as well as in the tourism, retail, and hospitality industry, women's employment plummeted due to layoffs related to COVID-19. In other places such as Asia or the Pacific, unemployment strikes the large percentage of female workers while the need for unpaid house and care work increases. This puts women all over the world under a lot of pressure, both financially and personally.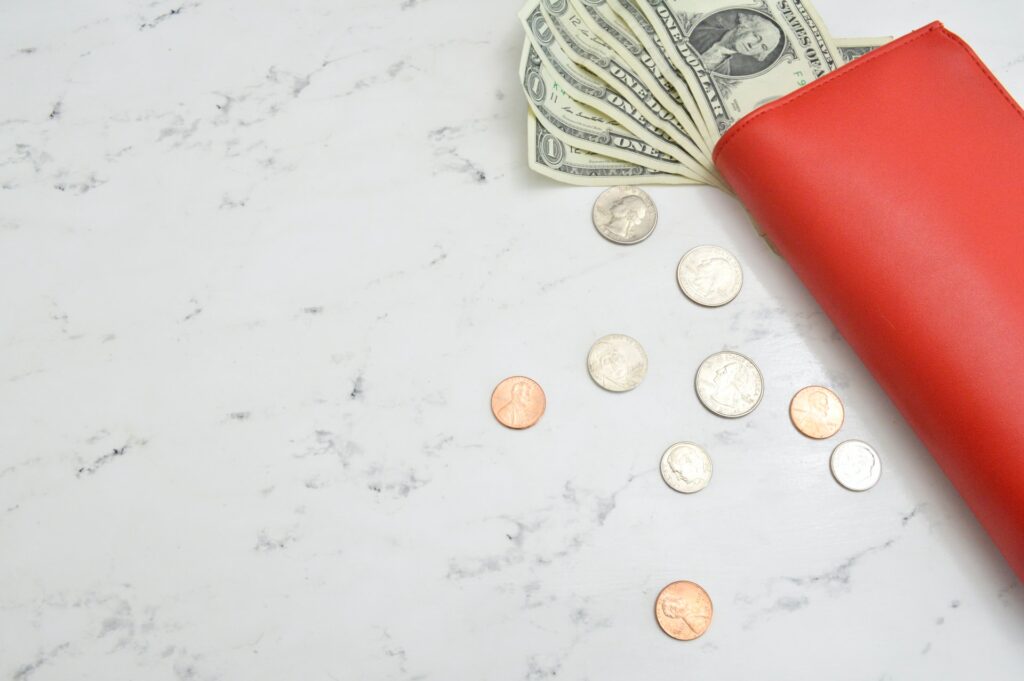 Work and Care
With the financial pressures and the growing responsibilities as caretakers, balancing domestic duties and economic demands has often become more difficult for women since the beginning of the pandemic. Even if working from home is possible, few families have a computer available for each household member. Especially in households with children, sharing a computer to work and accommodate the children's need for online schooling can be difficult. Thus, juggling a job and childcare matters, such as feeding children throughout the day and providing adequate free time activities, is often difficult.
Despite the strain on mothers, in many countries, the cancellation of in-person schooling has had a negative effect on the education of adolescent girls since the pandemic. A lot of girls in rural regions of developing countries have to take care of families and it is estimated that many of them most likely won't return to school due to the continuously high demands at home. This makes young women particularly vulnerable to unemployment, with already two-thirds of unemployed adolescents globally being women. 
Silent Leaders
Now, more than ever, safety and equality must be prioritized. Everywhere, people continuously provide those who are suffering from the impacts of the pandemic with solutions that ensure their well-being. The work of healthcare professionals is vital during the pandemic as they risk their lives daily to keep the care systems from collapsing. In Austria, around 83% of all qualified caregivers and 53% of doctors were women in 2015. Globally, hospital and other health facility staff are made up of around 70% women. Therefore, the essential work within the healthcare sector is largely based on women's work, but it is not only in the healthcare sector that women are crucial to keeping the system from breaking down in the face of crisis. Last month, the world celebrated all women in science, including those leading and pushing COVID research forward. 
However, in Austria, only 26% of those working in health care management were women in 2015. This means that while women make up a large part of the workforce within the healthcare sector, they are continuously underrepresented in those positions that manage the workforce and make decisions. And this is not only visible in Austria but is happening worldwide. With an underrepresentation of women involved in management in the healthcare workforce, unequal pay, and the growing domestic demands that include taking care of family members, the UN demands a more effective and female-oriented support system and advocates for more women in decision-making positions. 
A Strong Female lead
This underrepresentation of women in leading positions is not just a problem within the healthcare sector. It is similarly severe in politics. An overwhelming 75% of all leading positions in world parliaments are currently represented by men. However, in the ongoing responses to the COVID-19 pandemic, a pattern emerged. Most countries with female leaders seem to be dealing with the outbreak in an outstandingly effective manner – among those are New Zealand with prime minister Jacinda Ardern, Slovakia with Zuzana Čaputová, or Ethiopia with a 50% female cabinet. All of these countries' strong female leads are praised globally for a swift response and progressive approaches. And that is not all. According to the UN, "the leadership styles of women leaders in the COVID-19 response have been described as more collective than individual, more collaborative than competitive and more coaching than commanding". That's why they celebrate this year's International Women's Day in the name of  "Women in leadership: Achieving an equal future in a COVID-19 world". 
Leading the way
In the face of the burdens women have to face during the COVID pandemic, taking on leadership roles can be even more difficult. So why should they lead? The simple answer by journalist and activist Gloria Steinem: "[…] for one thing, we will have the advantage of using all of human intelligence instead of only a small portion of it." Seizing all members of humankind's potential can only propel us forward and onwards into a more collaborative, open-minded future and offers more role models for young girls.
In honor of progress and those who paved the way, watch Steinem in conversation with the TED community and listen to her inspiring insights and her hope for the future of women all over the world.
While everyone struggles in these difficult times, it is in times of crisis that social discrepancies and injustices surface. Solidarity and action from everyone is needed. This year, when we say that International Women's Day is still relevant, we highlight the need for female leaders and role models, especially in the face of an emergency. This year, maybe more than in a long time, standing up for each other, reaching out for allies, and leading the way is becoming increasingly important. This year, we might reconsider where we stand, what we want, and which actions we are willing to take to lead as women.
Header image by Christina @ wocintechchat.com on Unsplash